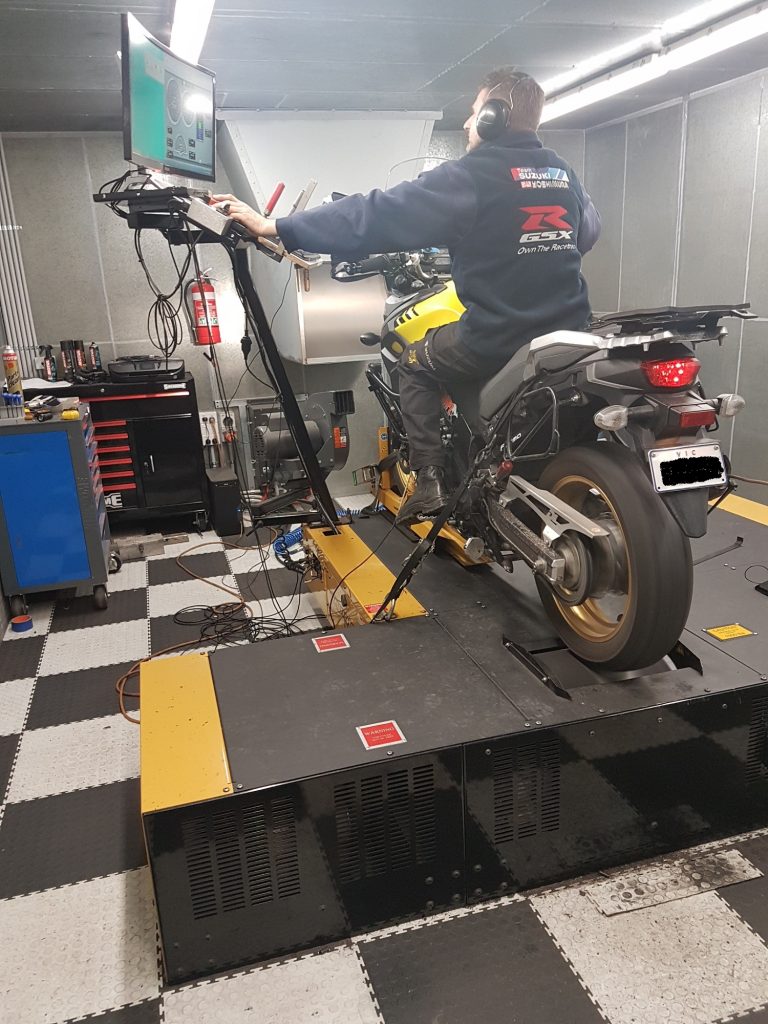 Motorcycle dyno tuning can make adjustments to your motorcycle's engine ignition and air fuel ratio, throttle response, gear shifting, just to mention a few of many adjustments now available inside your Motorcycles ECU (computer).  The end result is better horsepower and torque and more importantly, smoother throttle.  To do this, we use a state of the art Dyno Jet dynamometer.  There are a few things to consider before you take your motorbike in for a dyno tune. 
How to Know if Motorcycle Dyno Tuning Melbourne is Right for You
First and foremost, you should determine whether or not dyno tuning is right for you.  If you have had any work done to the motor, or have made changes to your muffler, exhaust, or air filter system and the bike now feels a little jerky on the throttle or feels hollow or flat on it's power delivery, chances are you will need to have it dyno tuned.  
What to Expect from a Dyno Tune
Dyno tuning has really made a big impact on motorbikes, especially since the transition to electronics and ETV (electronic throttle valves).  You will be able to get more horsepower and torque, smoother throttle response and finally get rid of that jerky, on off throttle.  Balancing your horsepower, torque and air fuel ratio with smooth throttle response is an art. 
Contact Us Today to Learn More
If you are interested in Motorcycle dyno tuning? then you should give us a call  at PTR. We offer state of the art dyno tuning for your motorbike and we will be happy do discuss your particular needs and help you keep your bike in perfect tune.